Tue Aug 13: The beach house project is winding down!
After the shed was built, a number of small tasks were worked on.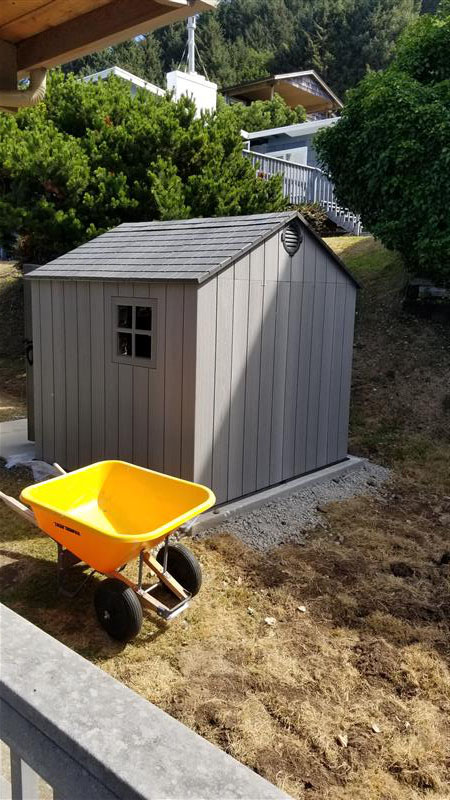 The shed from the south side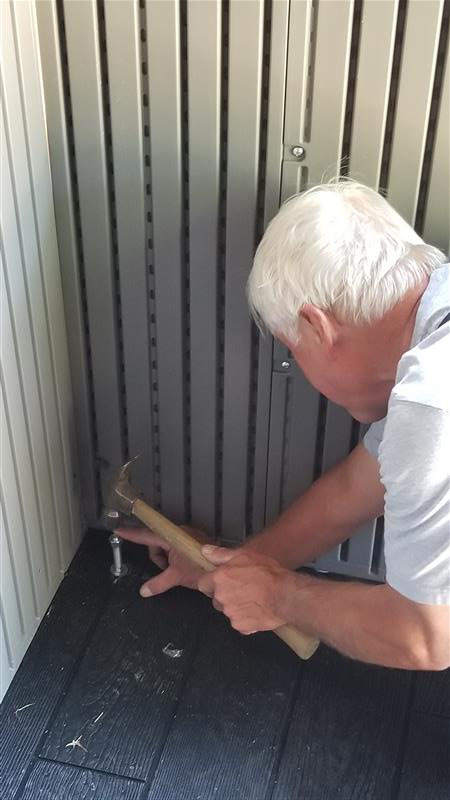 Jim F bolting down the shed with concrete wedge anchors into holes he just drilled.

He sawed an expansion joint into the concrete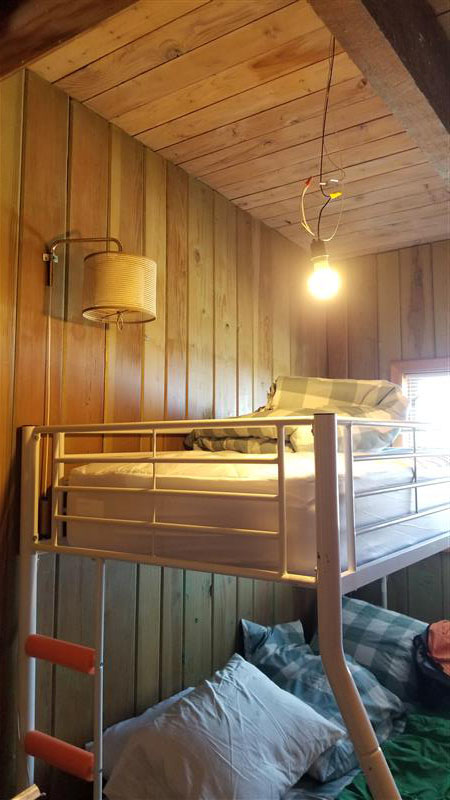 Tom installed a ceiling light in the "chapel" bedroom. (The old room light, which was attached the wall, was removed.)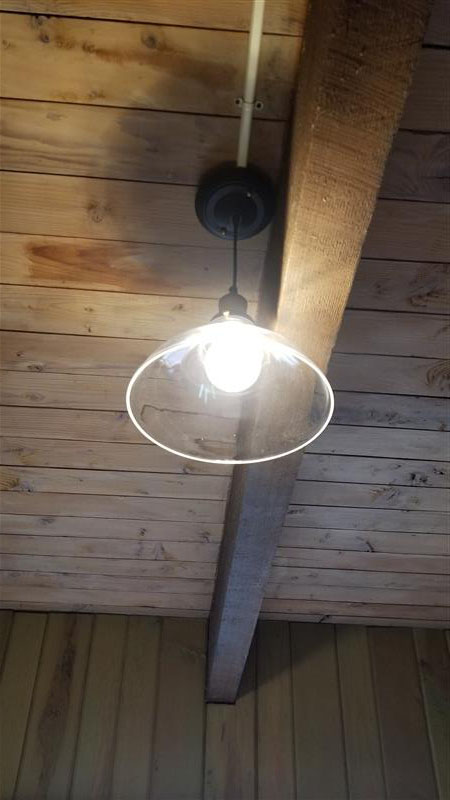 New ceiling light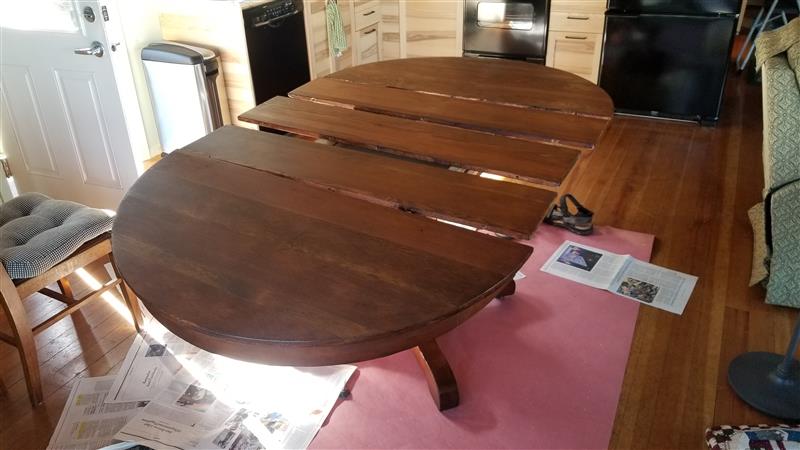 Our old dining room table needed a face life.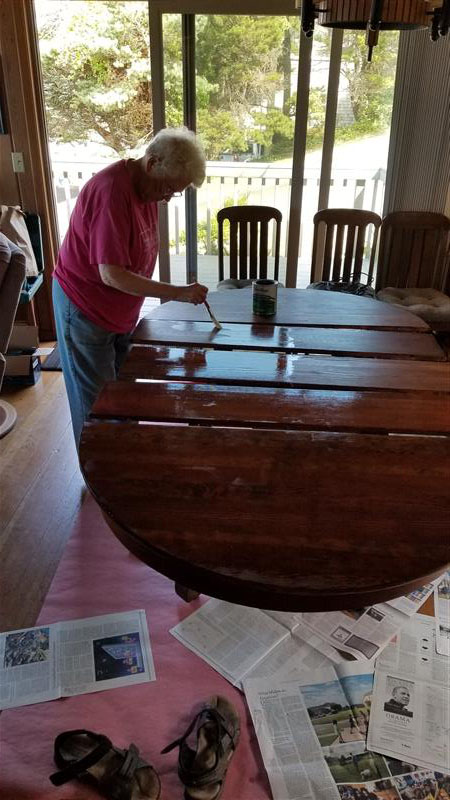 The dining table was stripped and sanded, and stained. Here Elaine is applying about the third coating of varathane.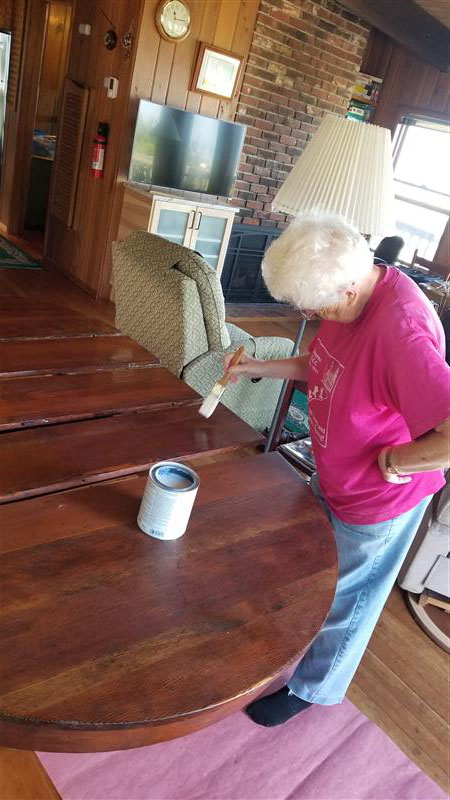 This table had once belonged to our grandma Daniels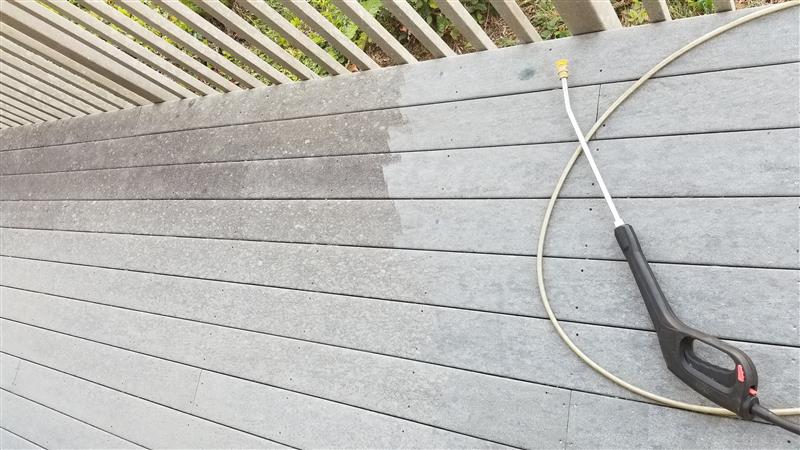 Joel pressure washed the deck which made a big difference as you can see.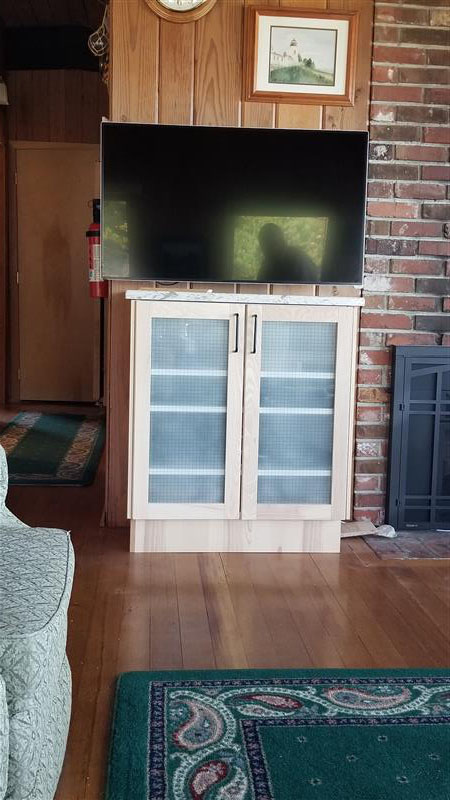 We sprayed a frosting on the glass of the electronic cabinet to hide the wires. This will still allow the remote control signals to get through.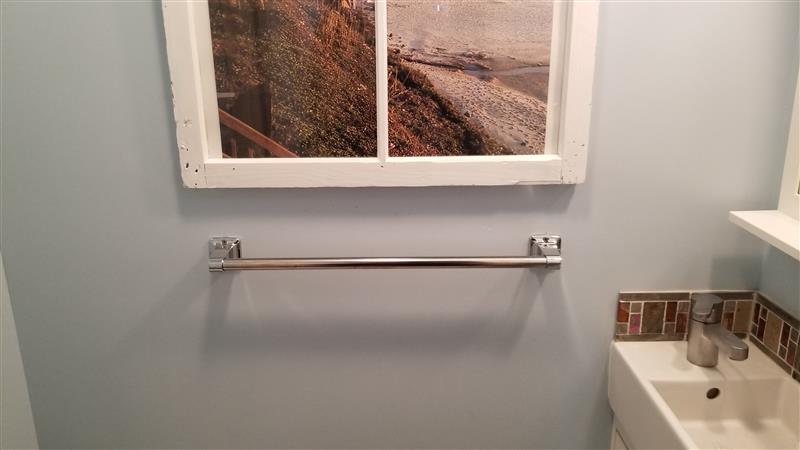 Terry worked on installing a grab/towel bar in the half bath.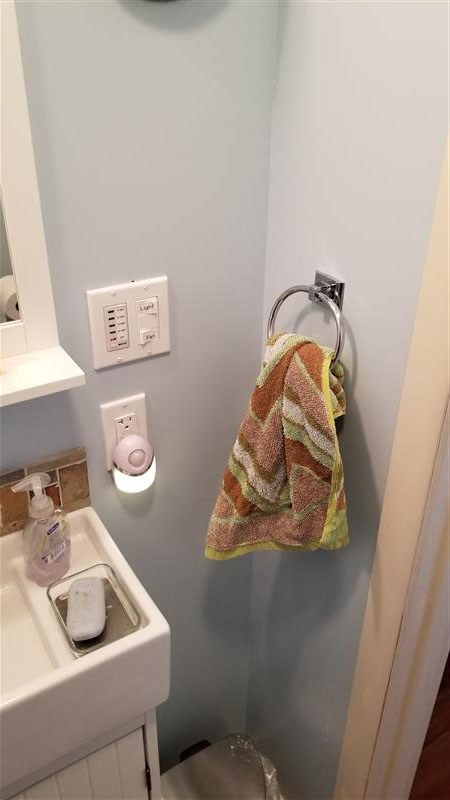 Then he mounted the hand towel holder near the sink.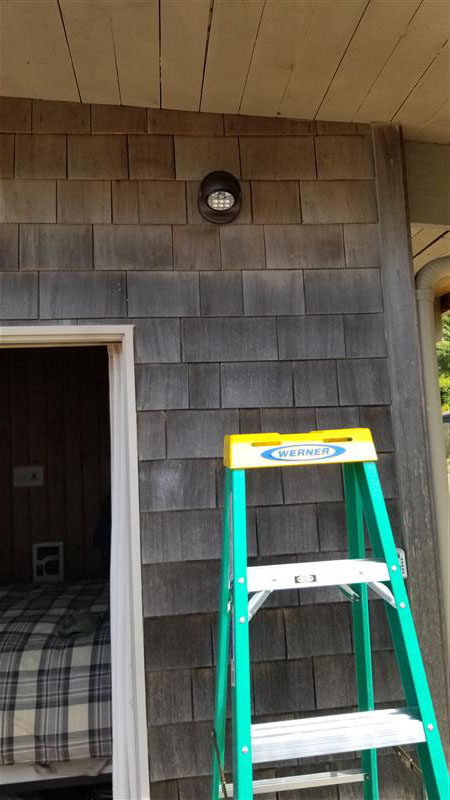 This battery operated, LED motion detector light was mounted on the outside wall near the back patio door.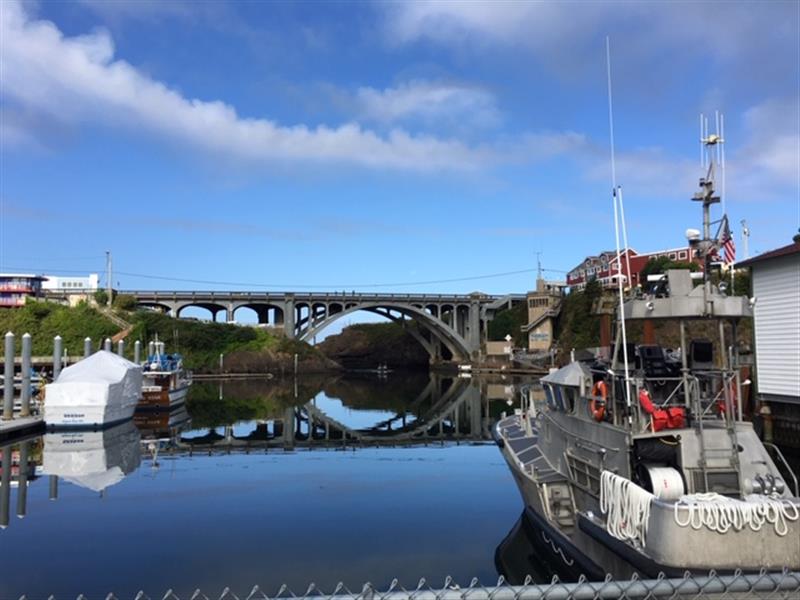 Terry and Tom took a drive on Sunday to Depoe Bay. This is the bridge from the boat harbor on the east side of the highway.